Does Ad Badger have Live Chat?
We're a small team but usually get back to you within 24 hours during USA Business Hours on weekdays.
If you're reading this, you already have access to our live chat!
Click the button in the bottom-right of your screen.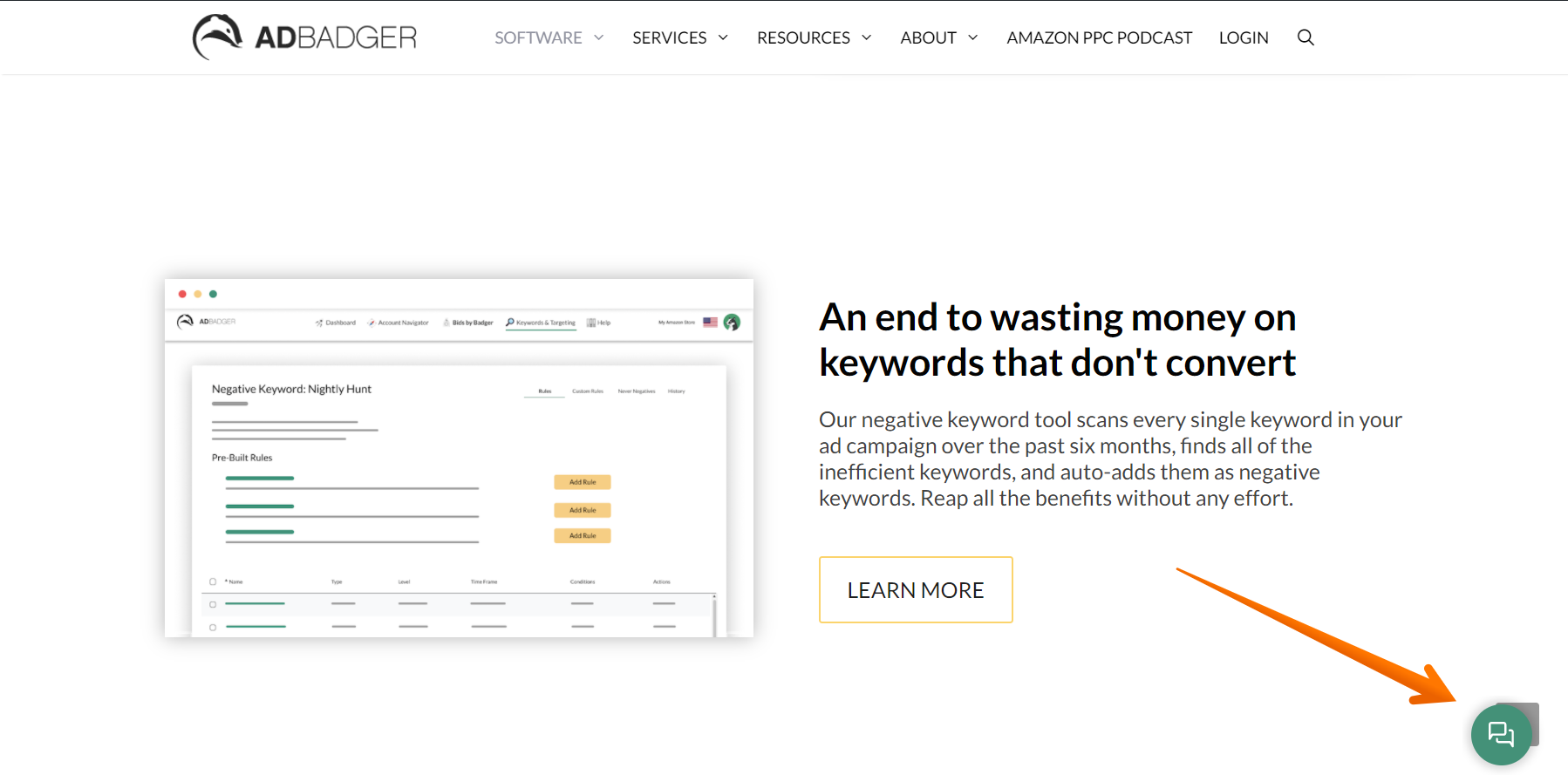 Don't See Our Chat Bubble?
You probably have an over-active ad blocker. Just add adbadger.com to your blocker's whitelist.
Where To Find Your Ad Blocker
Most internet browsers will show your ad blocker in the upper-right corner. It'll look something like this:
Every ad blocker looks a little bit different, but it usually looks like a red stop sign.
Left-click on your ad blocker, and select "Don't run on pages on this site." (Your ad blocker may say something slightly different, like "Don't run on this domain.")
---
---