1. Log into the PKW Nightly Hunt:
2. Then, click ""Add New Automation""

3. Follow the prompts. The tool will walk you through the process!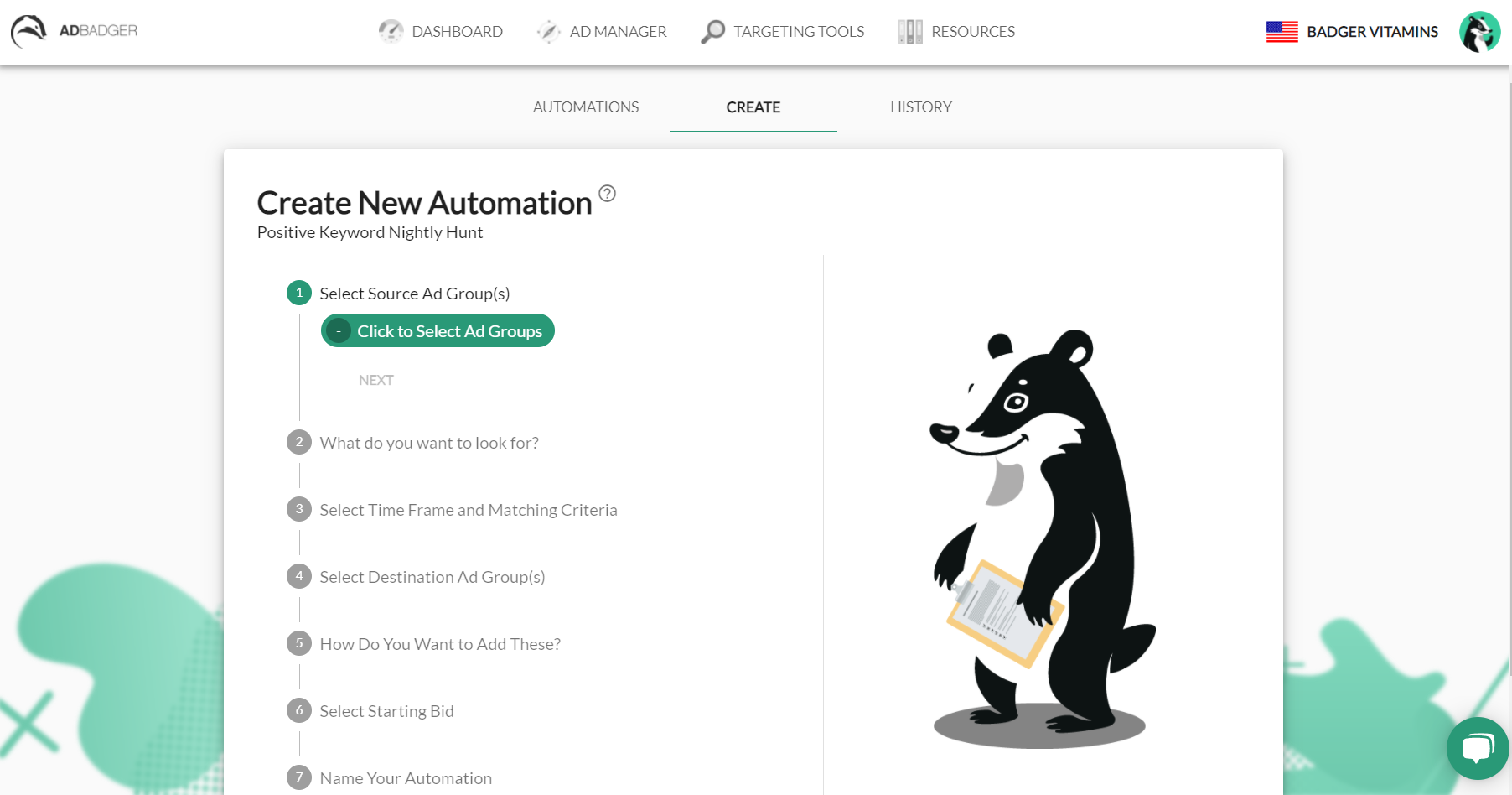 Tips:
Step 1 ""Select Source Ad Groups"" Generally, you will be graduating and moving search terms from an automatic campaign to a more precise ad group type (like exact or phrase). After you select step 1, you'll see a prompt on the right side. Follow the prompt to create your ""source"" ad group.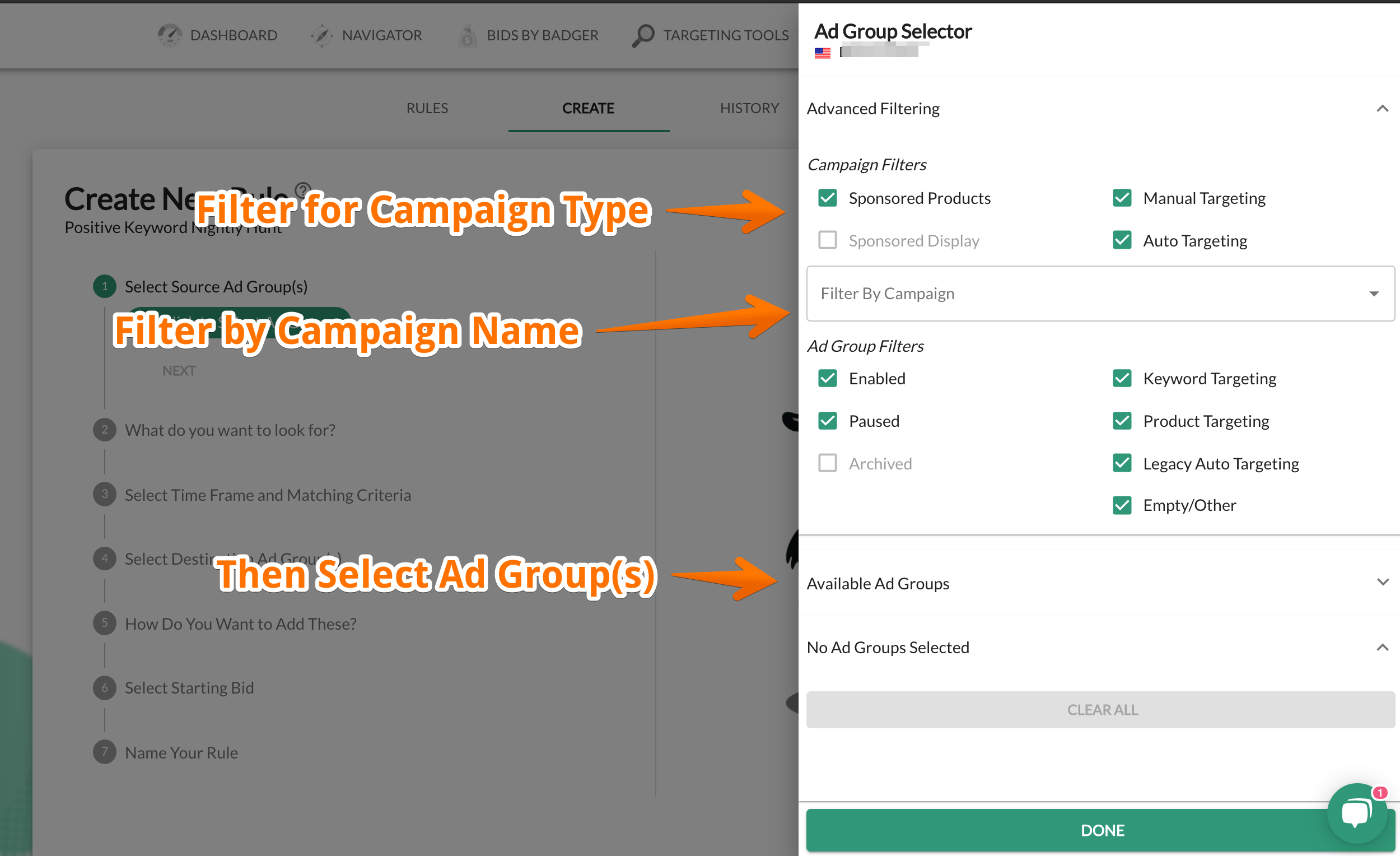 Step 3 Tip: Many customers ask ""What automation should I create"". Usually, you want something with 2 orders or more in 30 days to be ""graduated"" and moved from Auto->Exact or Auto->Broad. You can see that below in Step 3: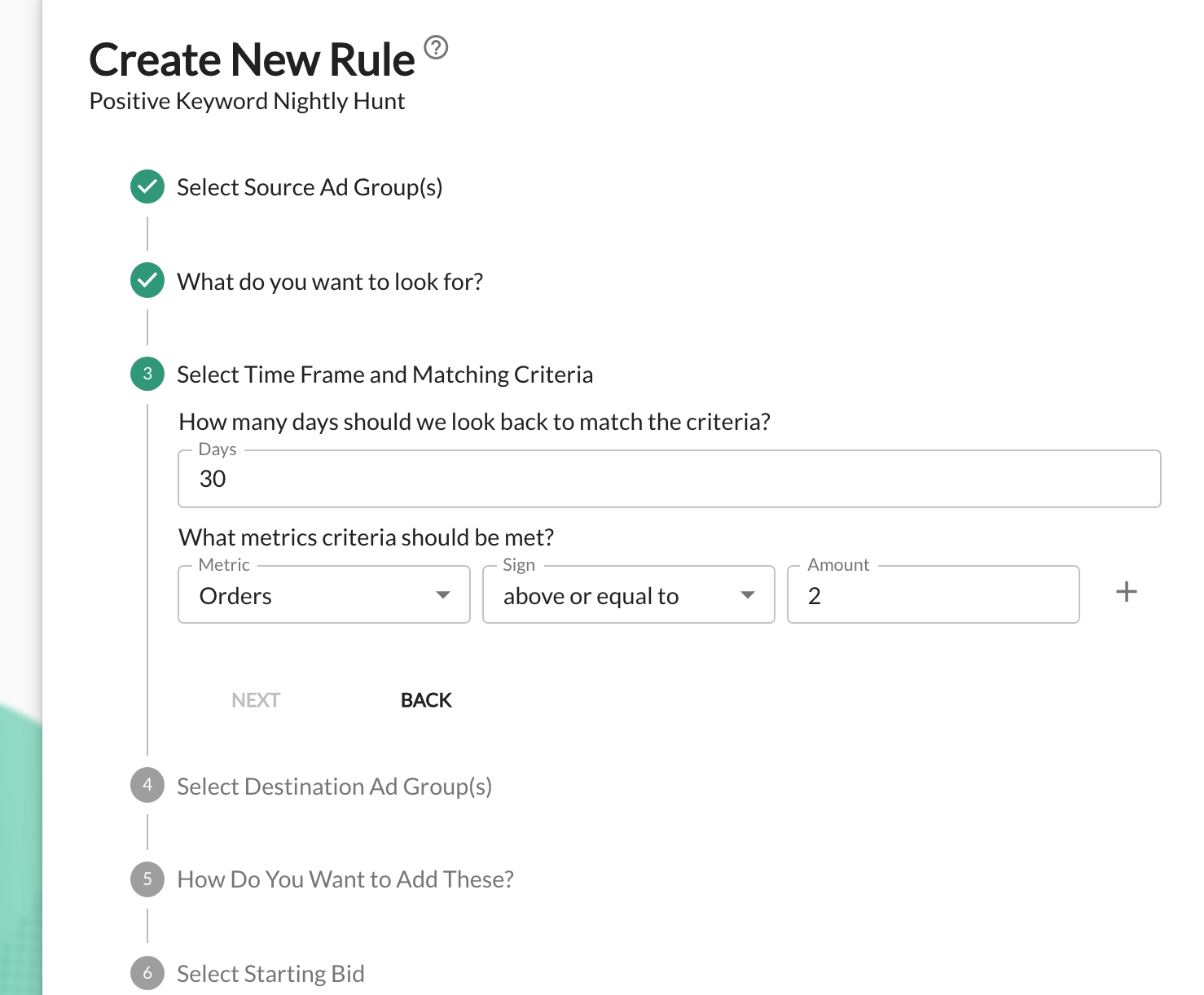 Follow the rest of the prompts and once you are finished, you will see your automation on your ""Positive Keyword Nightly Hunt Automations""