First: Purchase Additional User Add-On
First, you will need to purchase the additional user (assuming you have not done so already).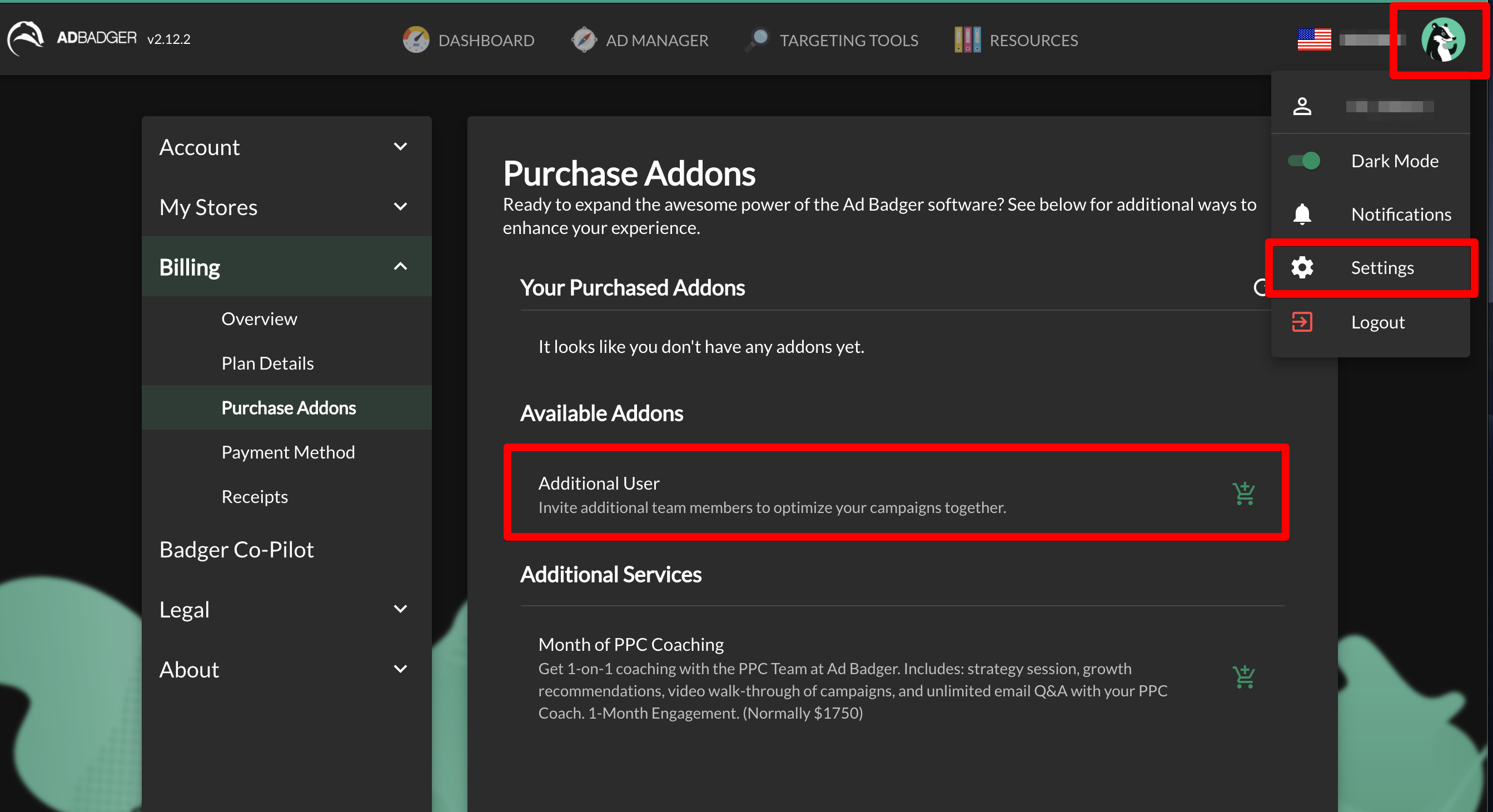 Step 1: Click on the Badger icon and go to Settings
Step 2: Click on Billing –> Purchase Addons
Step 3: Click the green shopping cart under Additional User
Step 4: Confirm and pay


Second: Invite Additional User
Next, you will need to invite an additional user to join your account.

Step 1: After purchasing an additional user using the steps above, go to Account --> Account Access
Step 2: Click 'Invite User'
**If you do not see this option, it means you have not yet purchased an additional user. Or you have used all your purchased users and need to buy another.

Step 3: Fill out the form with the information of the user you are attempting to add.
Step 4: Inform your invitee that they should receive an invitation to the email you filled out in the form.
Step 5: Your invitee will follow the link in the email to finish creating their account.
Voila! That's all there is to it.
Questions?
If you have any additional questions, contact us at thebadger@adbadger.com