To view your software receipt:
Go to Settings
Navigate to the Receipts Section of your Billing Settings
See the image below for further clarity.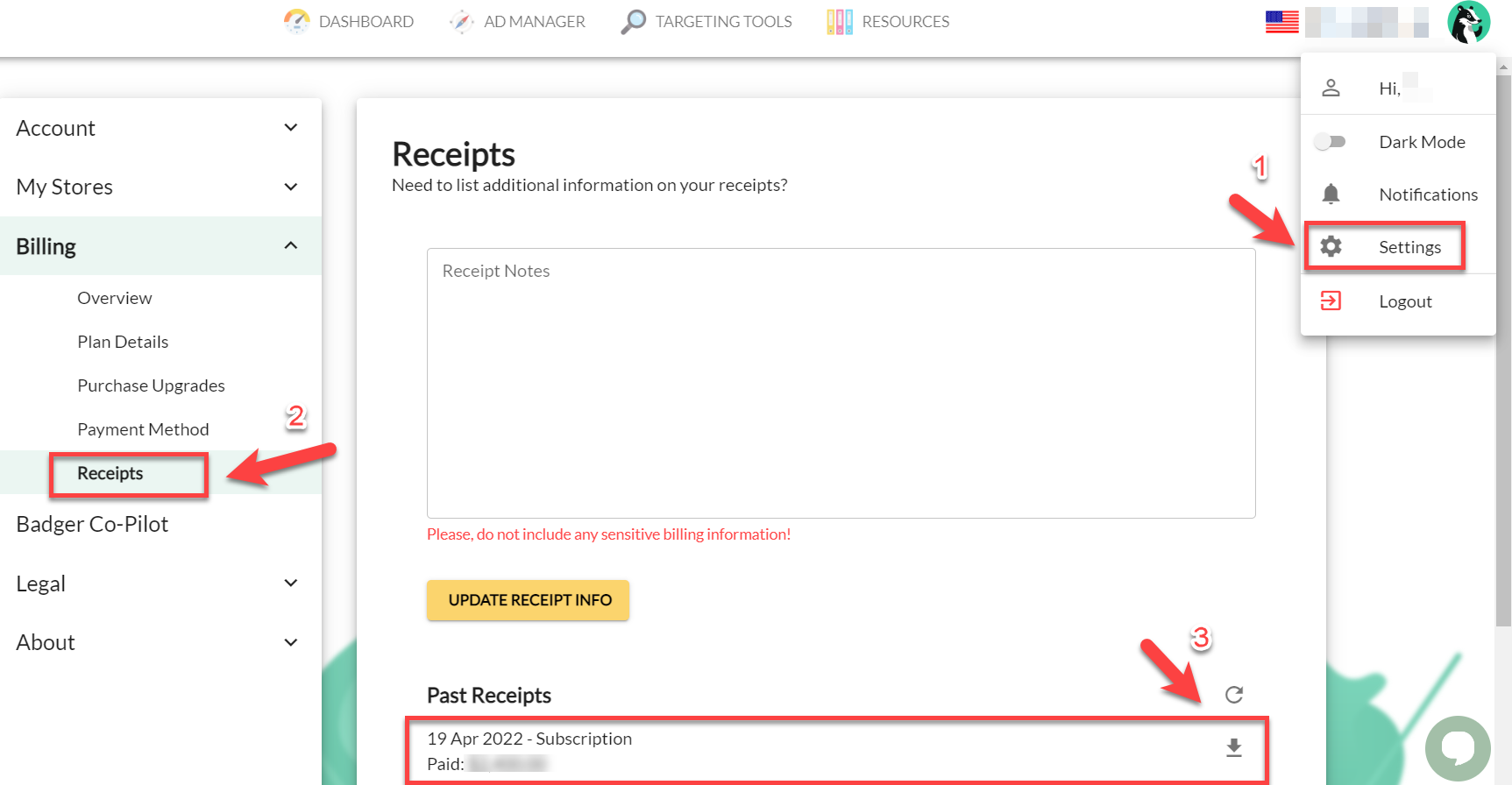 If you need to add specific information to your Ad Badger receipt, such as extra-billing and tax information, you can check it here on how to add additional information to your software receipt.

Questions?