Interested to know what's new inside the Ad Badger app?
1. Go to your Settings
2. Click on About and view the Ad Badger Changelog to see new features and product updates
Or, you can view our latest updates at https://www.adbadger.com/roadmap/ under the 'Launched' tab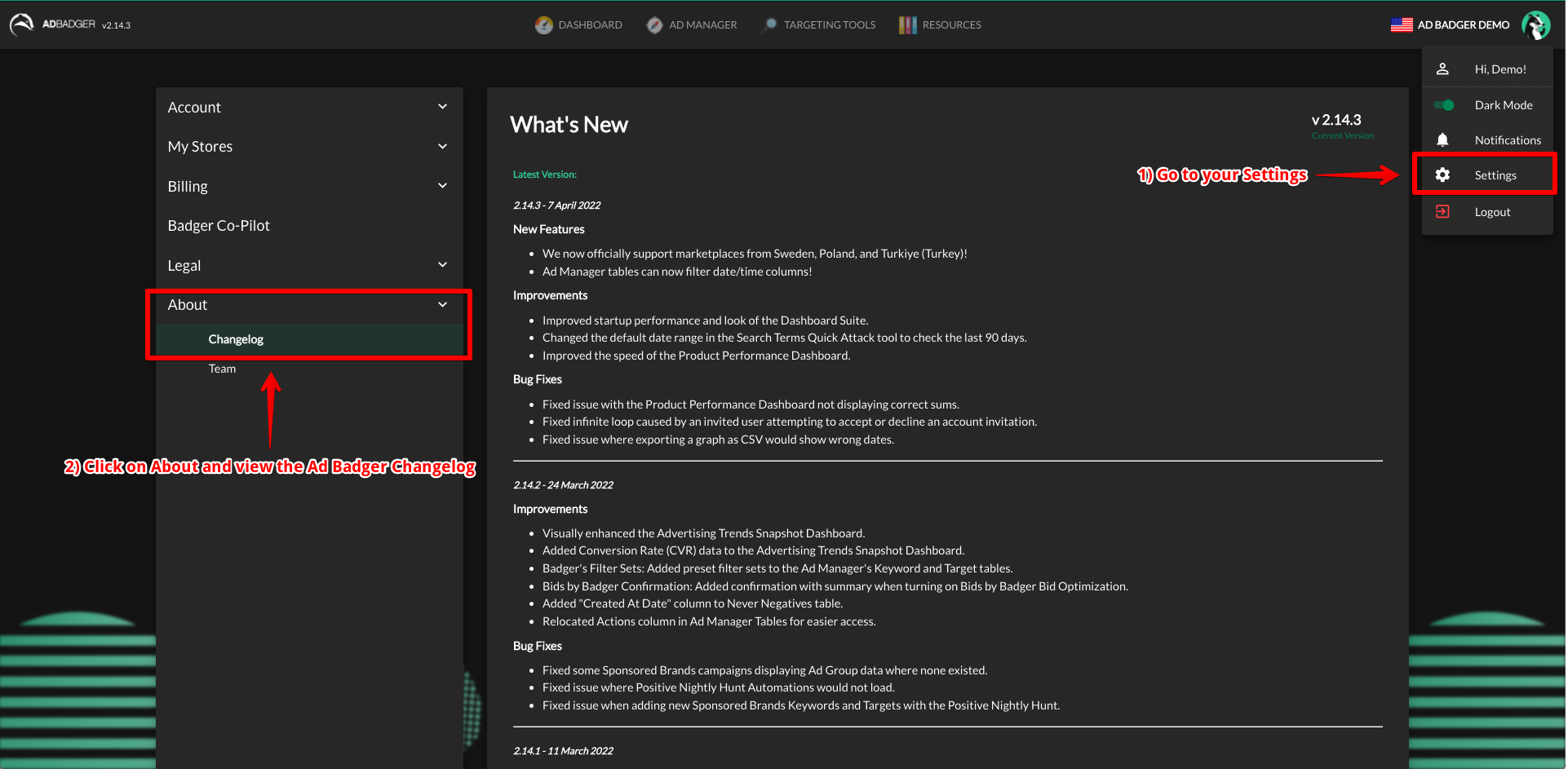 If you have any issues, or suggestions that will help improve our existing product functionality, or requests for new features that you would like to see, you can email us at thebadger@adbadger.com.