Don't See the Ad Badger's Data?
You probably have an over-active adblocker. Add adbadger.com to your blocker's whitelist to load the data properly.
How To Find Your Ad Blocker:
Most internet browsers show ad blockers in the upper-right corner. Every ad blocker looks a little different, but it usually looks like a red stop sign, something like this: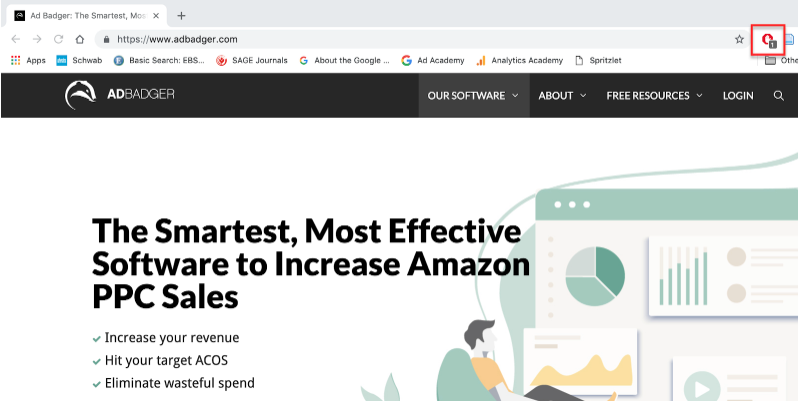 Left-click on your ad blocker, and select "Don't run on pages on this site." (Your ad blocker may say something slightly different, like "Don't run on this domain.")
See the image below for an example of options you might see.
After selecting this, you'll be able to view the Ad Badger's data.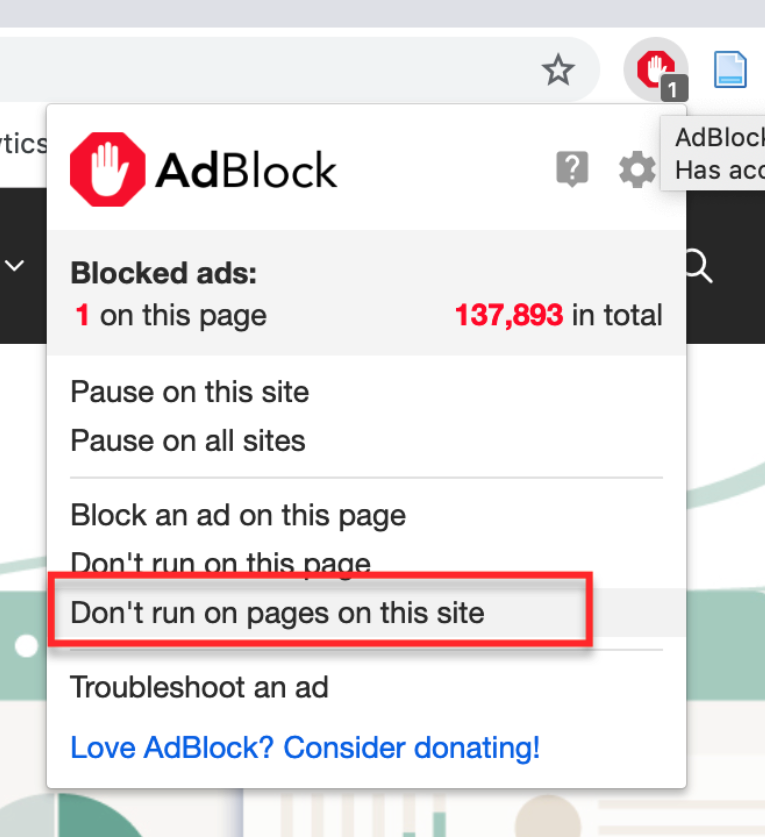 Questions?
If you still have questions, email us at thebadger@adbadger.com.