Want to view things like organic sales per product or Total ACOS per product?
Click The Badger in the top right to access settings: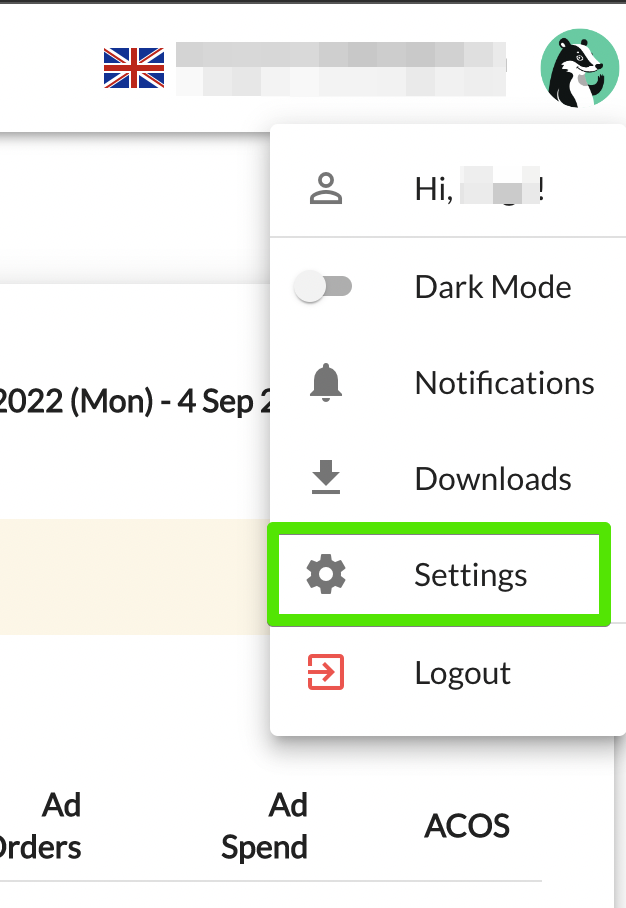 Then, click 'All Stores'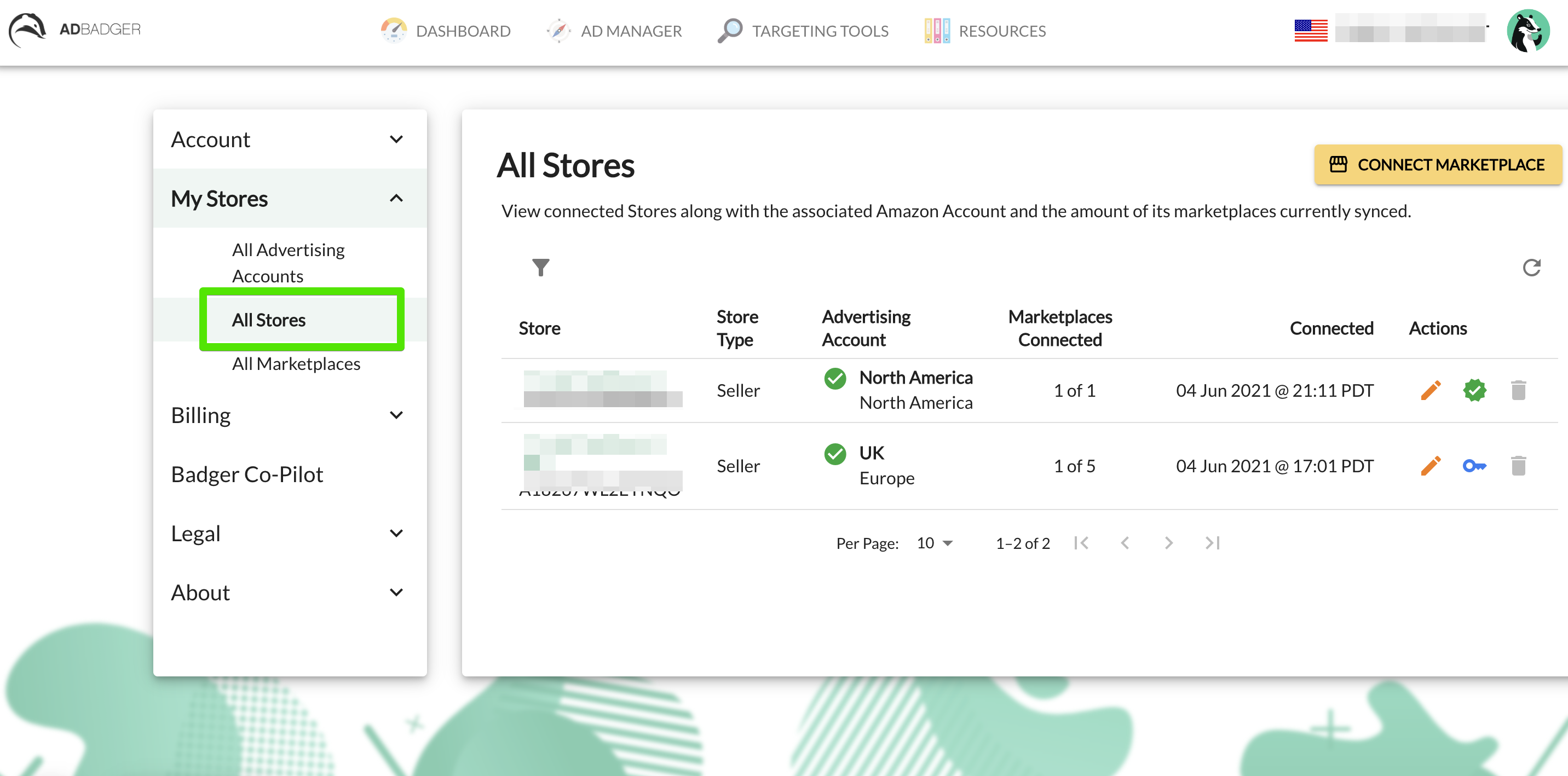 Then, click the 'Key' on the right side.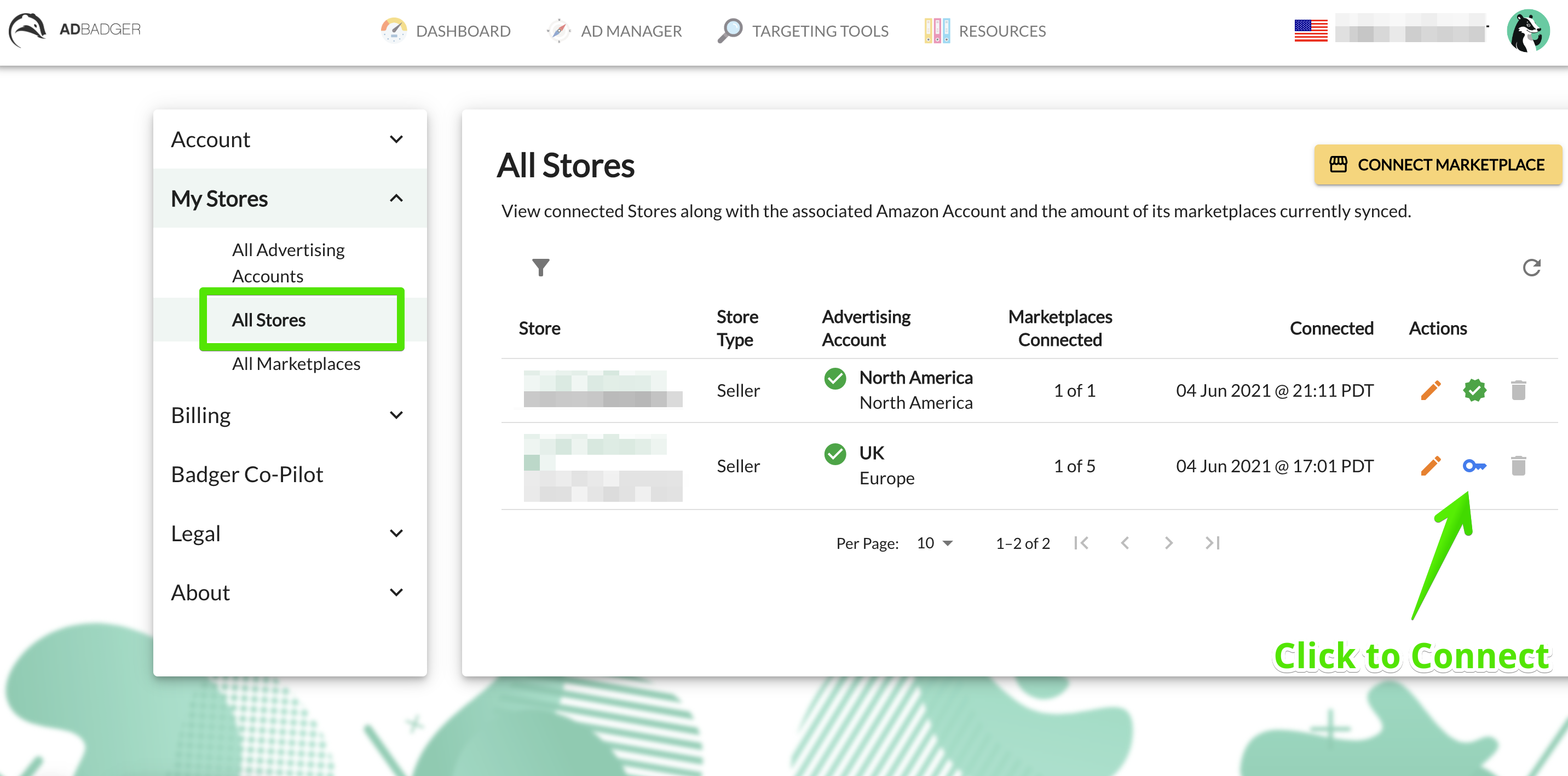 After you connect, the key will turn into a green checkmark to let you know it's connected.
What Access Level do I Need for SP-API (Selling Partner API)?
If you're an agency member or freelancer, you might have been added to a customers' vendor-central, KDP, or seller-central account and wondered: "What level of access do you need to add your client's SP-API?"
Things to note:
Amazon regularly updates its permissions in Seller Central, Vendor Central, and KDP
Our recommendation is this: Ask your clients to add you to "admin" to all areas in SC, VC, and KDP. This will guarantee you have enough access (tested as of November 1, 2022).