If you need specific information noted in your Ad Badger software receipt, learn how to add it here.
How to add information to your software receipt:
If you need to add specific information, such as extra billing and tax information, to your Ad Badger receipt, add it inside of Billing Settings.
Note: You are not able to change the name on the receipt to your company name at this time. You will just have to add it in the extra information section.
Navigate to the Receipts Section of your Billing Settings.
Add any information you want to appear on your receipts in the "Receipt Notes" text field.
Click "Update Receipt Info."
See the image below for further clarity.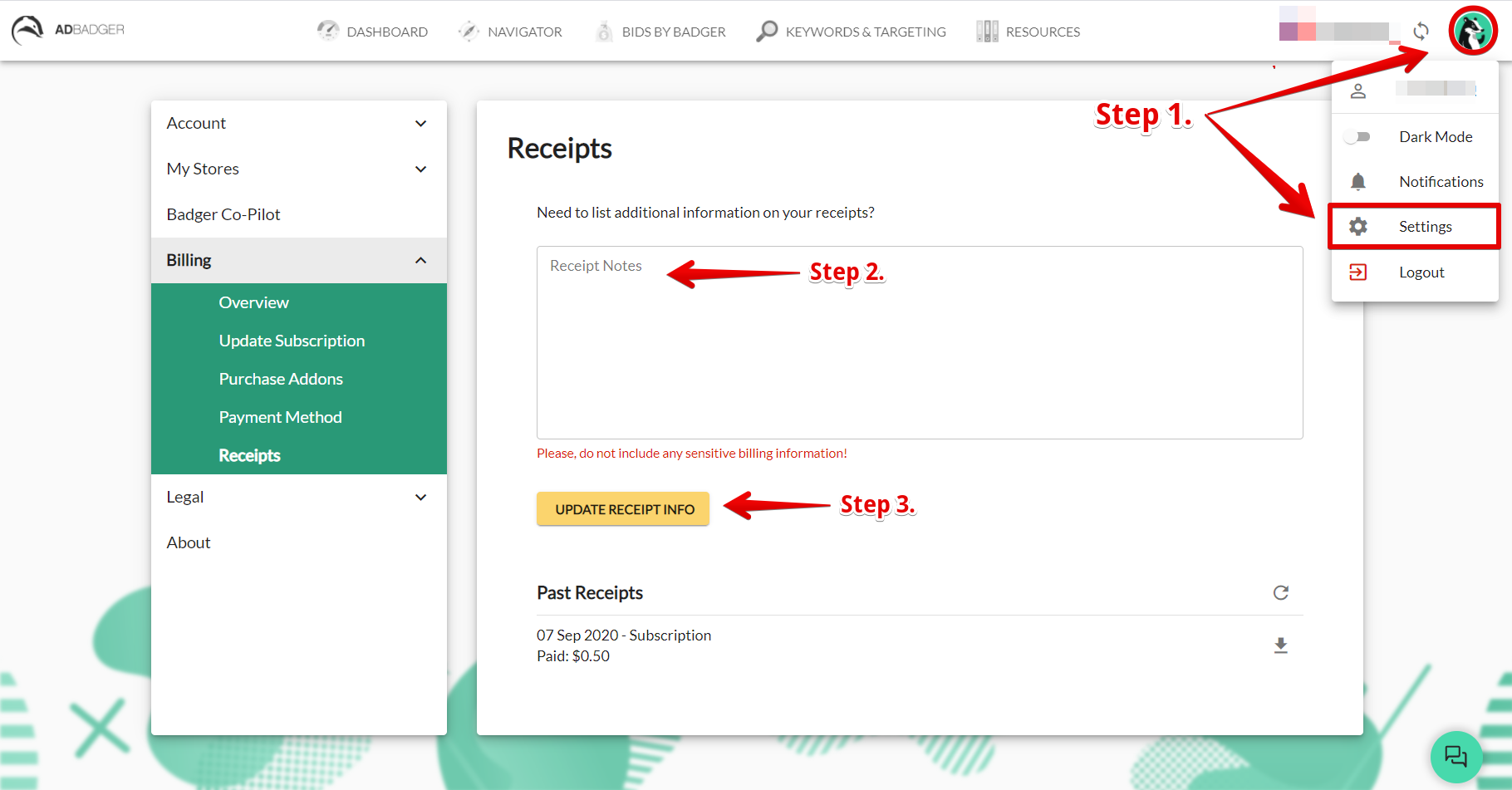 Questions?