If you receive this error: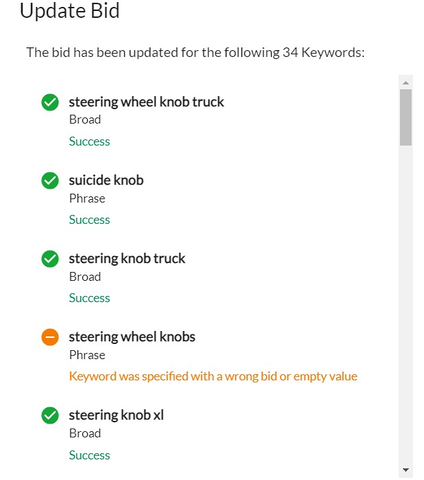 The error message originates directly from Amazon. It seems that the keyword is currently not aligning with Amazon's specific constraints for that particular keyword.
If you could kindly contact us at thebadger@adbadger.com, and share the keyword ID associated with this specific keyword, we'd be more than willing to investigate the issue further and provide assistance.