Welcome to our guide on utilizing the Secondary Search Term Search workaround in Ad Badger. While this feature may not be available in our current version, we understand its importance in optimizing your Amazon advertising campaigns. In this guide, we will walk you through a step-by-step process to achieve similar results through a workaround. By the end of this document, you'll have the knowledge and tools to effectively perform a Secondary Search Term Search within Ad Badger.

Let's get started!

Unfortunately the search bar only searches the Search Term column: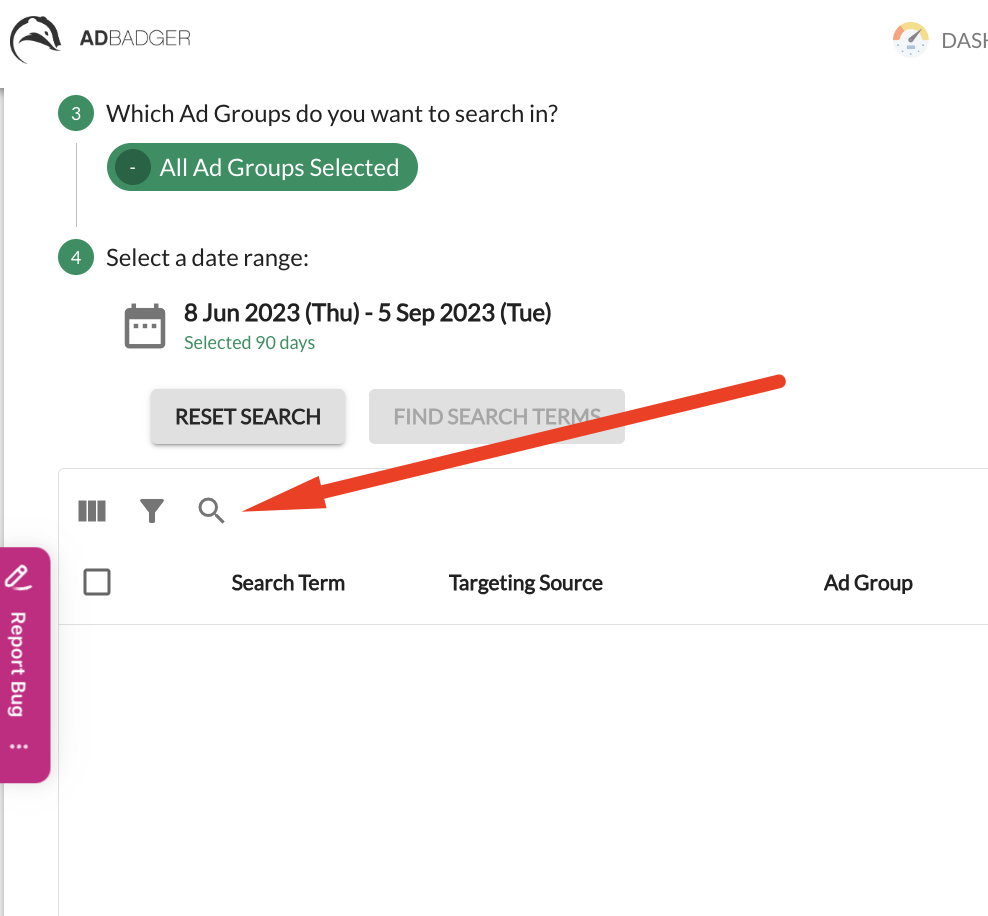 But you want to do an Ad Group search on the Search Term table? This is the secondary filter which we don't yet have. What you can do instead is go to the Ad Group and select the ones you want to look at (from the Values drop down menu):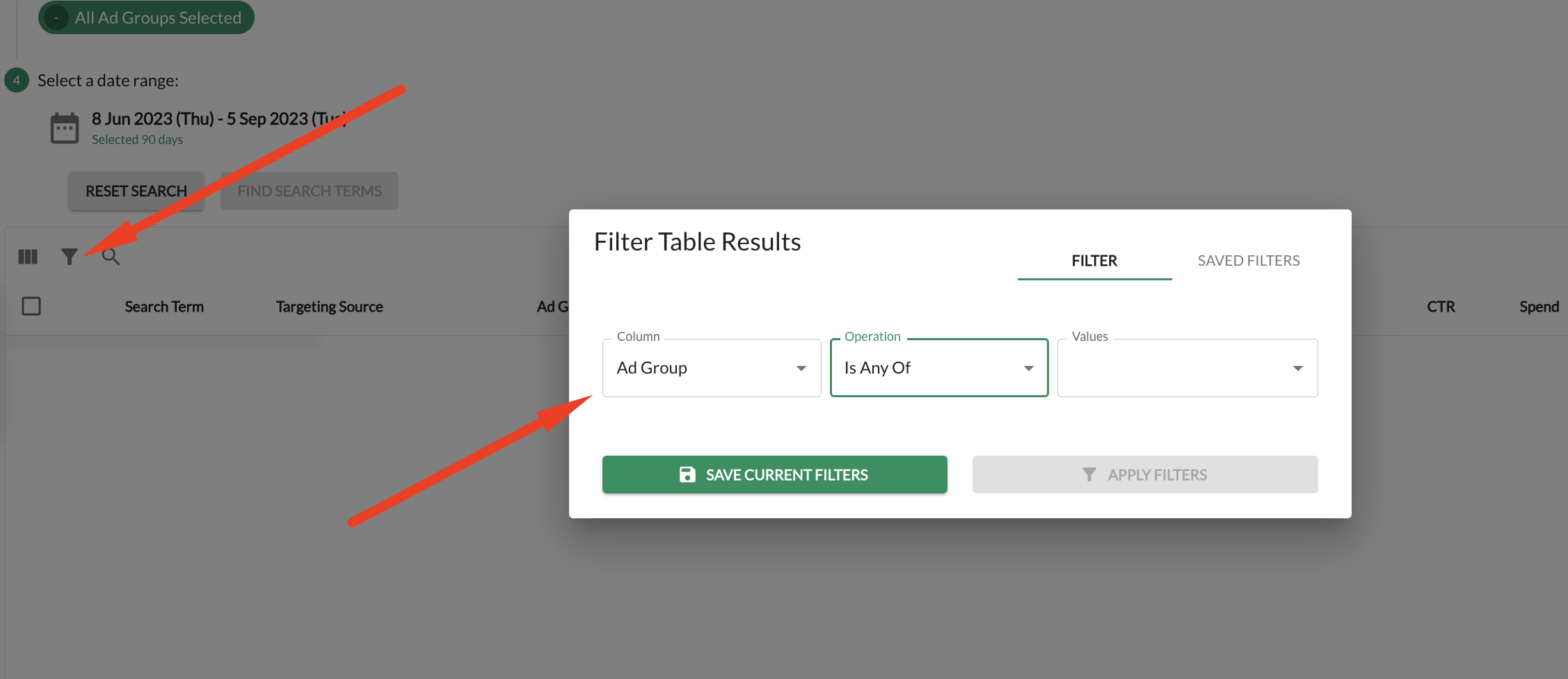 Congratulations! You've successfully learned how to perform a Secondary Search Term Search using our workaround method. While we continue to improve our platform, we hope this guide has provided you with valuable insights and tools to enhance your Amazon advertising campaigns.

Remember, your feedback and insights are essential to our development process. If you have any questions, encounter issues, or have suggestions for future enhancements, please don't hesitate to reach out to our support team. Your input is invaluable as we strive to make Ad Badger an even more powerful tool for your advertising needs.

Thank you for choosing Ad Badger, and we look forward to assisting you on your journey to Amazon advertising success.