Yes, Ad Badger supports KDP Ads.
Note: While Ad Badger supports KDP Ads, Amazon has not made all areas of KDP Ads available to software developers. KENP specific ads and lock screen ads are not fully supported because Amazon doesn't offer us data for it.

Amazon places these limits on the API, see below image.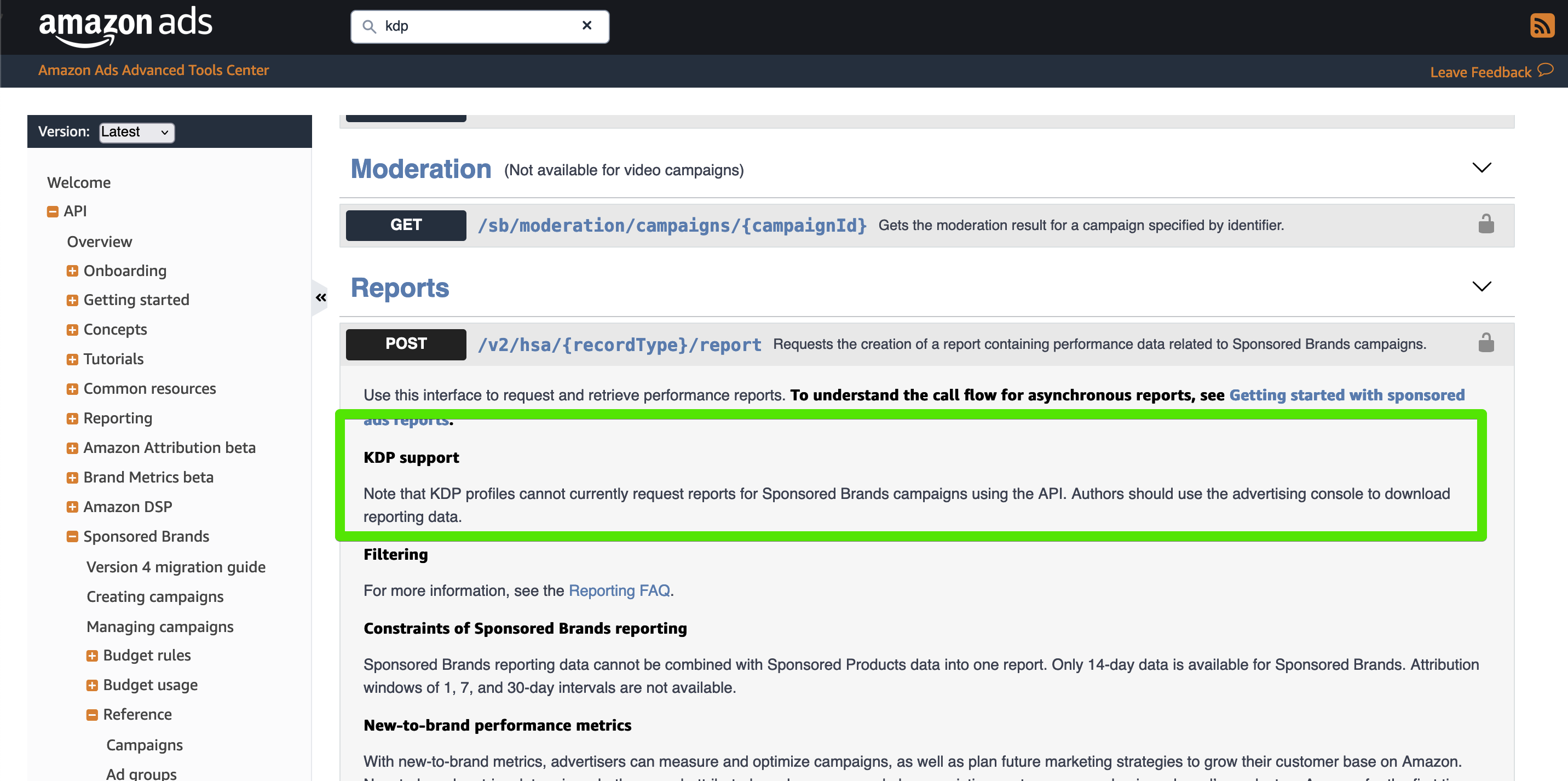 We talk with our Amazon Reps regularly, requesting opening up the API so we can support more ad types for KDP. When you talk to your rep, tell them the same!
Experience shows that if we all vocalize our needs, eventually Amazon listens.

Contact us for a special KDP price!


Questions?